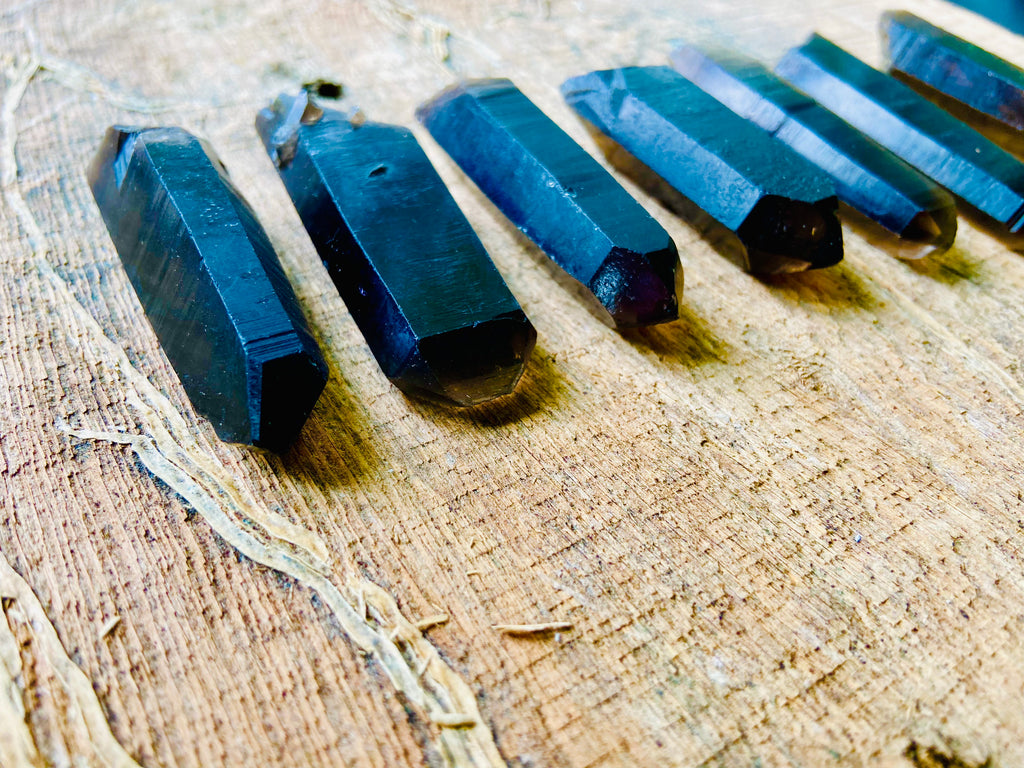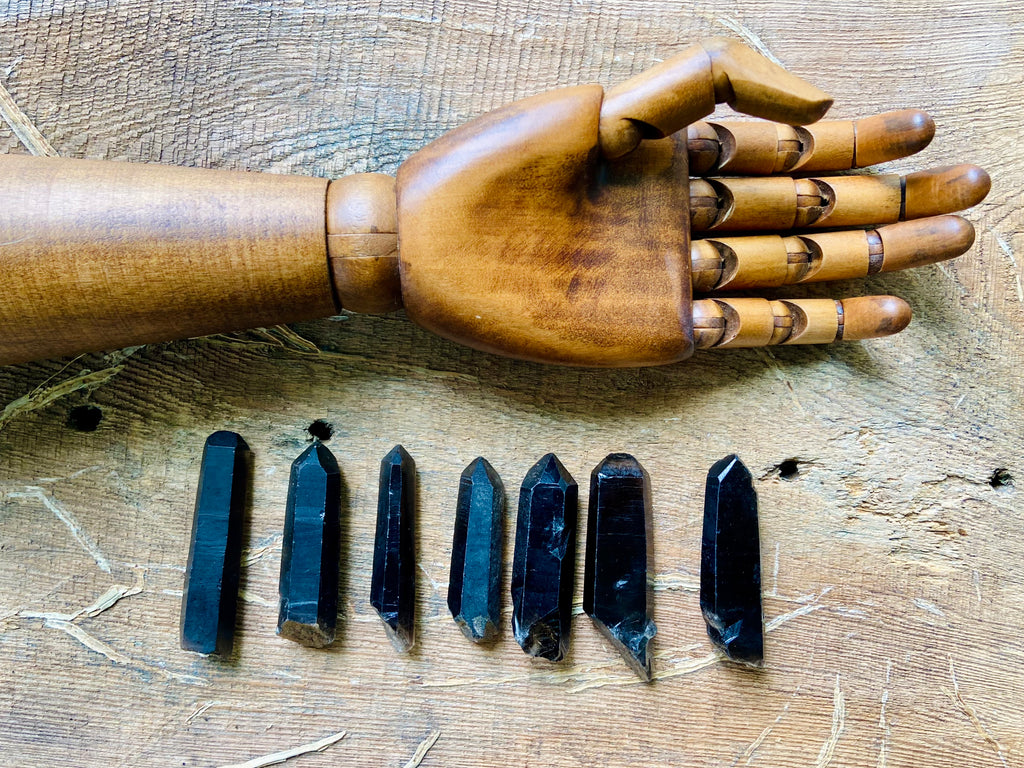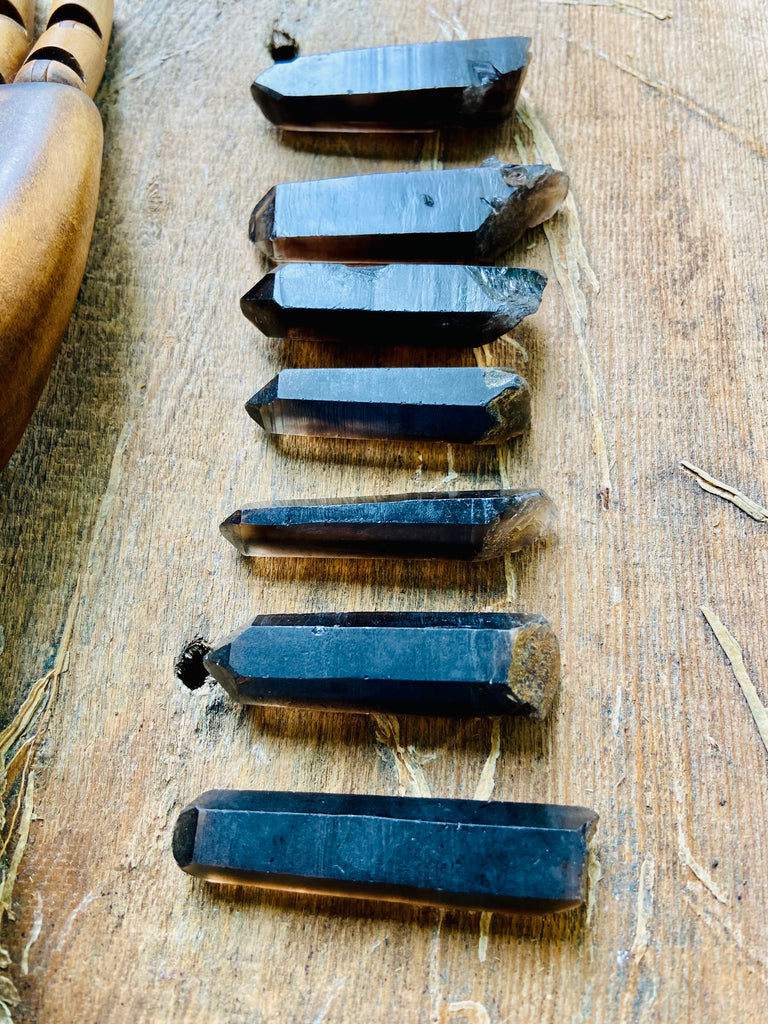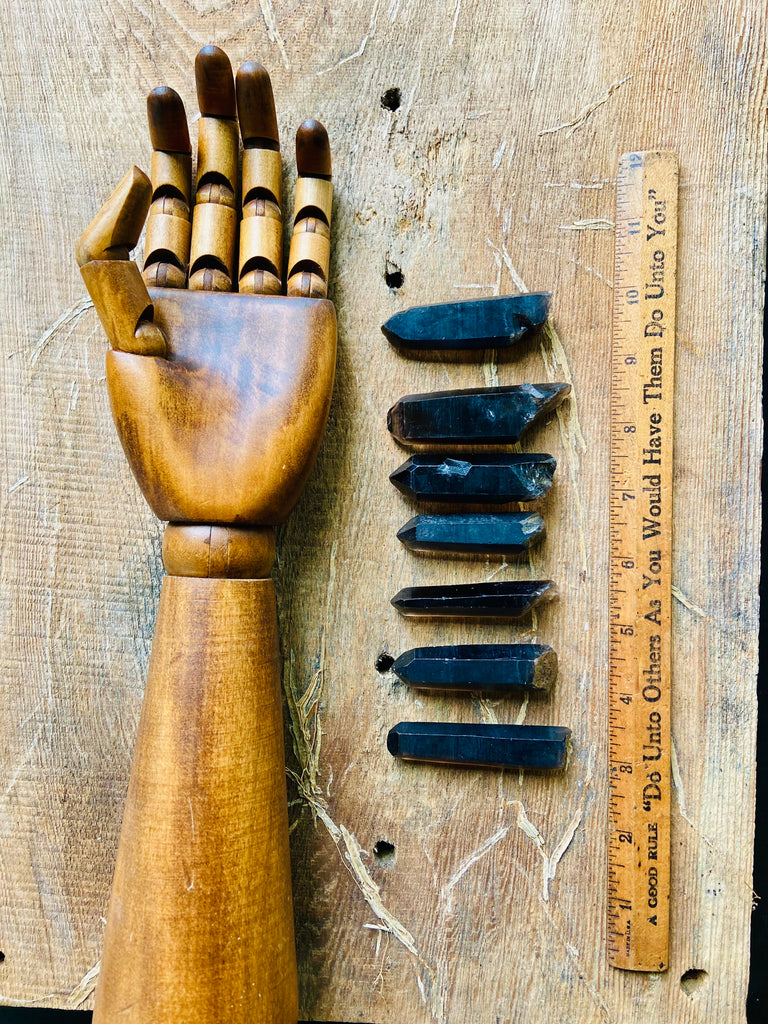 $16.00
$0.00
BLACK SMOKEY TIBETAN QUARTZ CRYSTALS
Black Smokey Tibetan Lemurian Quartz is one of the absolute Power Crystals of the mineral kingdom and one of my all-time favorites!
This fierce crystal possesses an elevated quality of protection by rejecting and flushing out negative energies. Nested in the himalayan mountains of Tibet, there is no other mineral with the capacity to deflect  and transcend negative energies better than Black Smoky Tibetan quartz. This divine stone supports the energy of:
~ becoming your guardian spirit crystal
~ elevating mystical experiences in your life
Please choose size prior to checkout! large is ca 67mm , medium is ca 55mm, width and height varies. 
Dorothea will choose a crystal for you intuitively. 
All stones are cleared and charged by Dorothea.