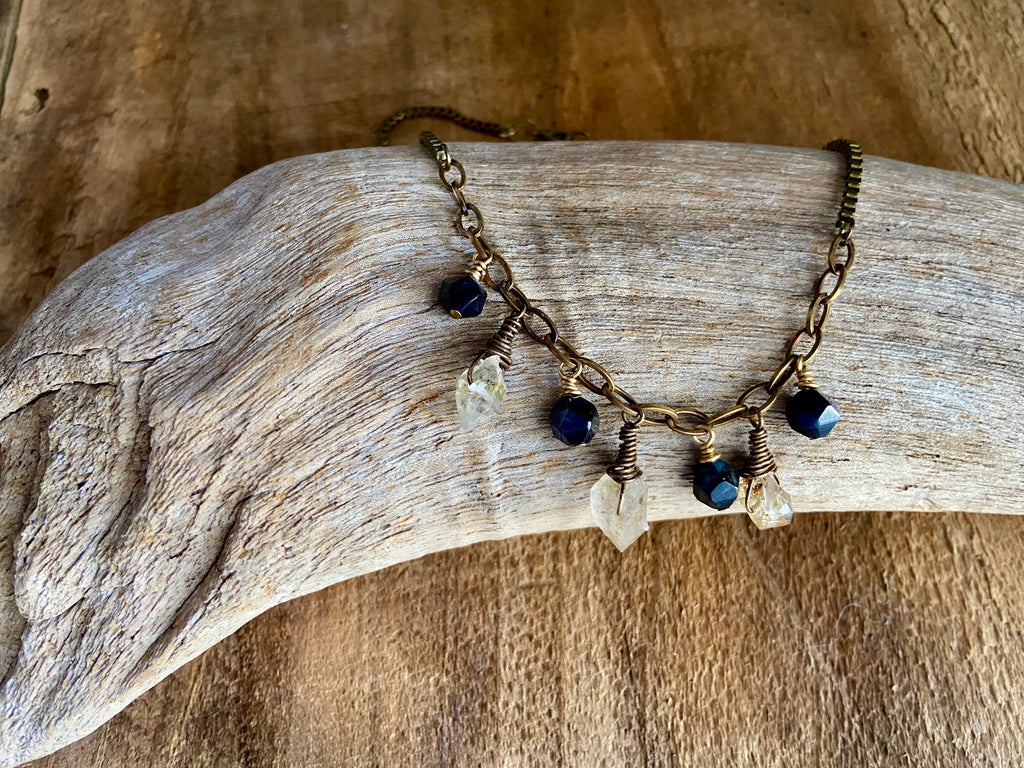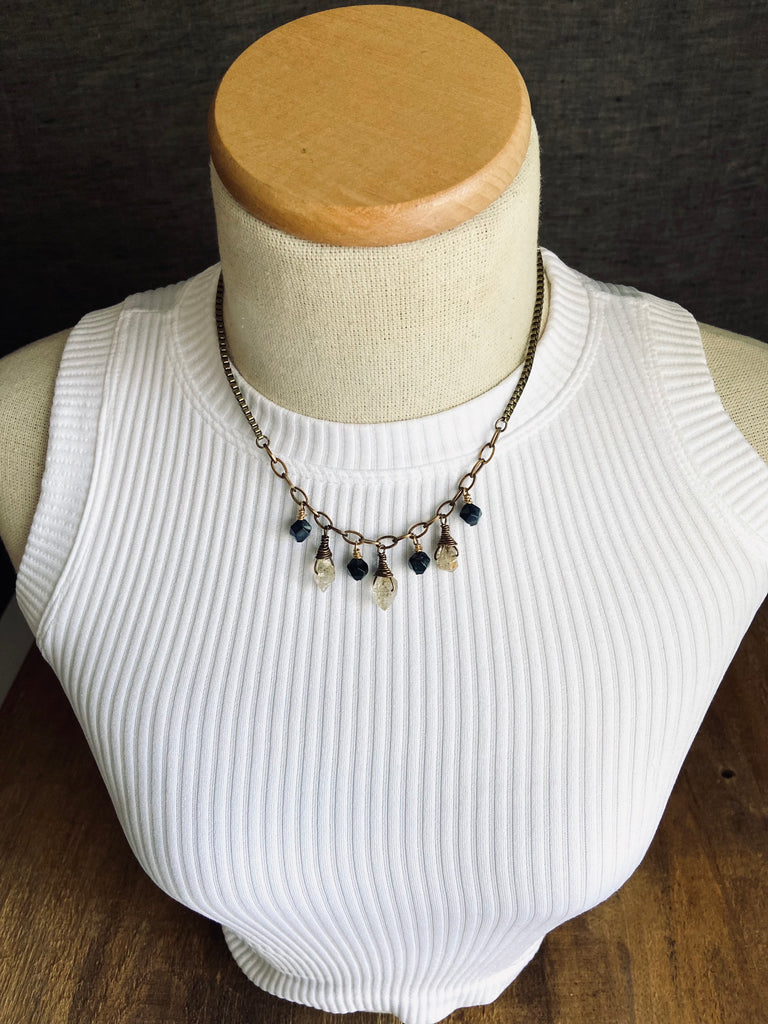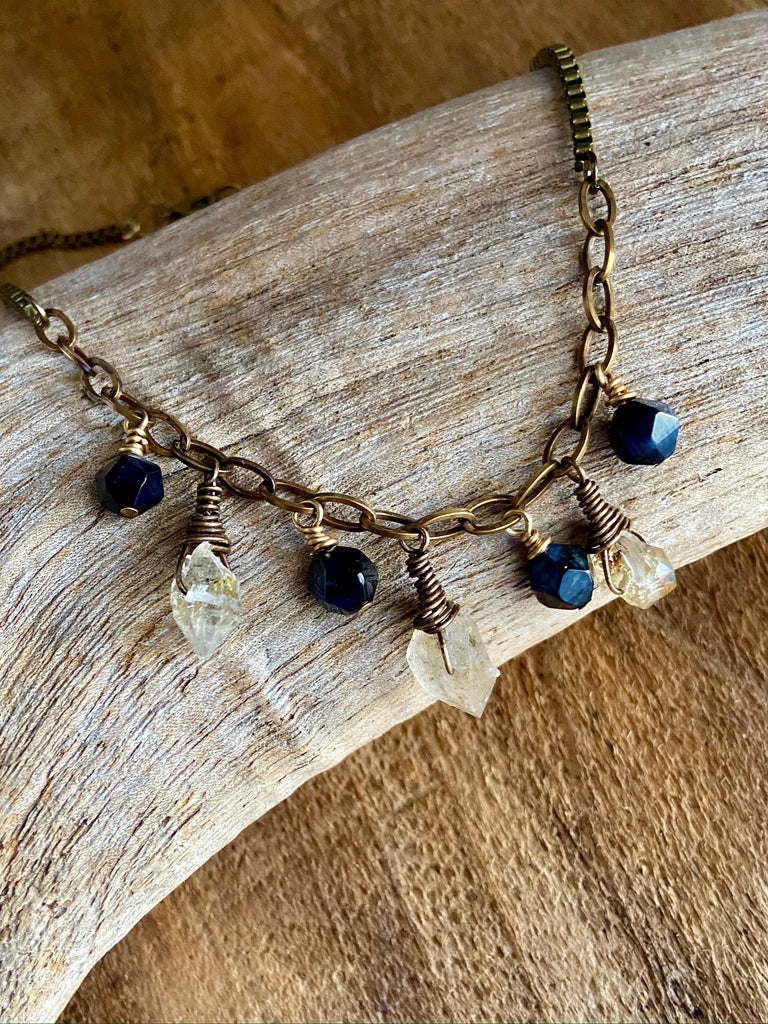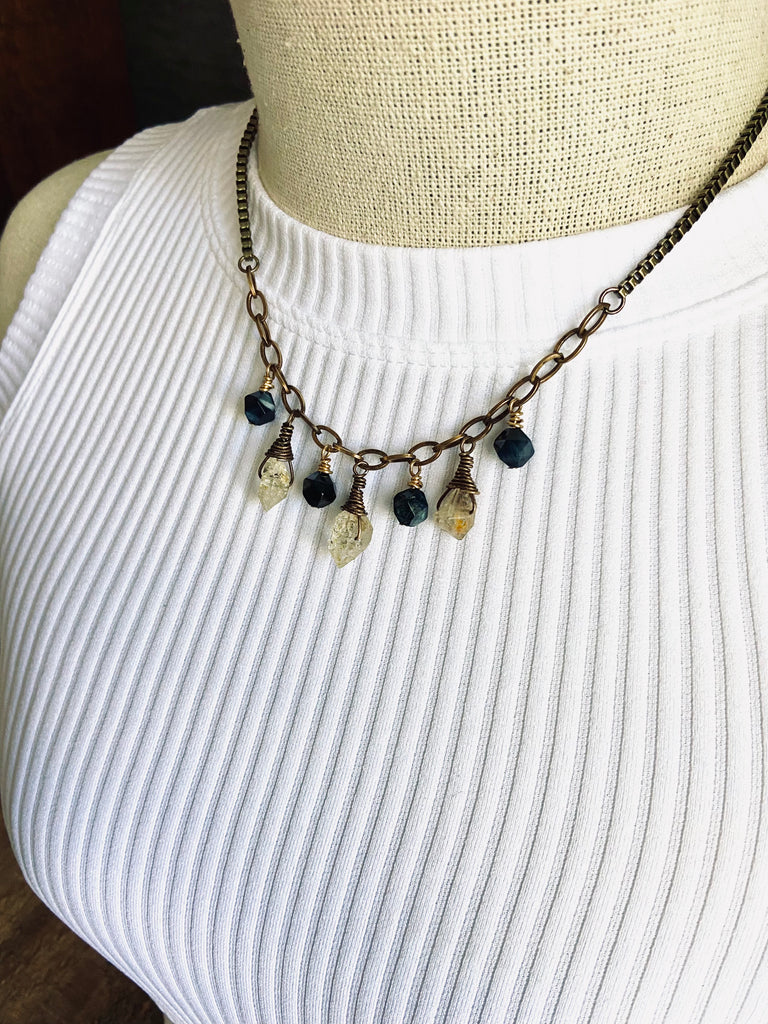 $98.00
$0.00
HERKIMER NECKLACE
POWER WASH YOUR ENERGY, PROTECT YOUR LIGHT!
Juicy, sexy and delicious, this exquisite Necklace radiates your Goddess Vibe! Raw antiqued USA Brass Chain is adorned with luminous Fluorescent Herkimer Diamonds and Star Cut Blue Tiger Eye! The stones in this divine piece support:
~absorbing emotional stress
~deflecting negative energy
~protecting your whole being
USA sourced raw brass, lead and nickel free! Length 17 inches.
All pieces are designed and  handcrafted with Intention and Purpose by Dorothea.

INTUITIVE JEWELRY ~ INSPIRING YOU!