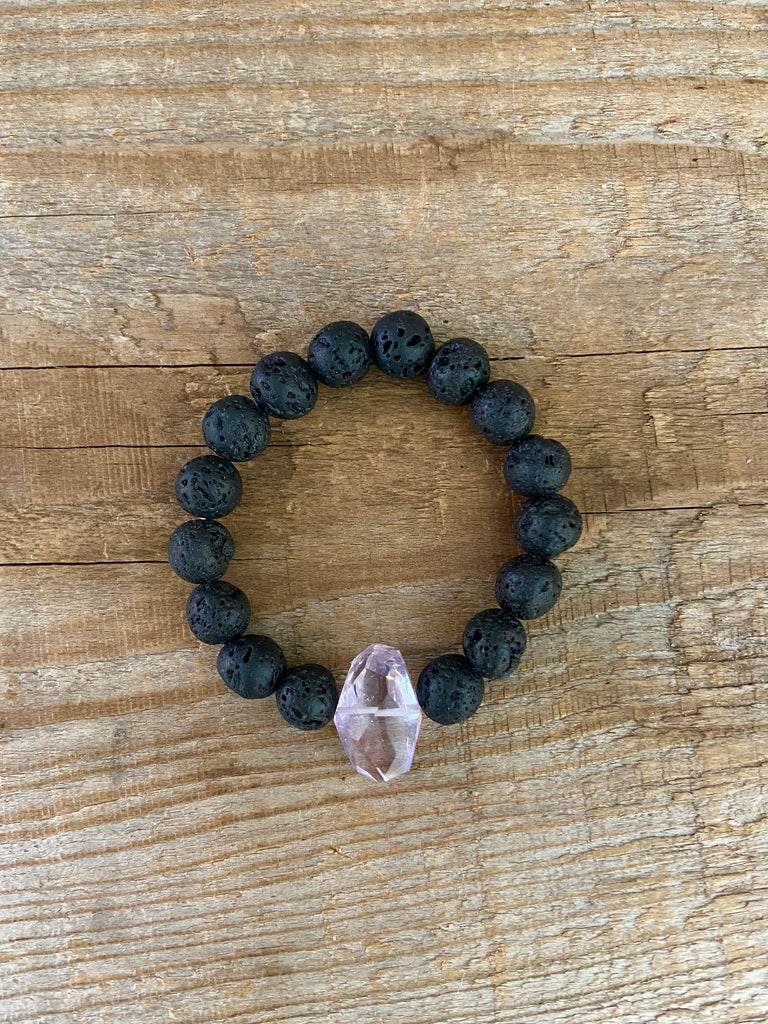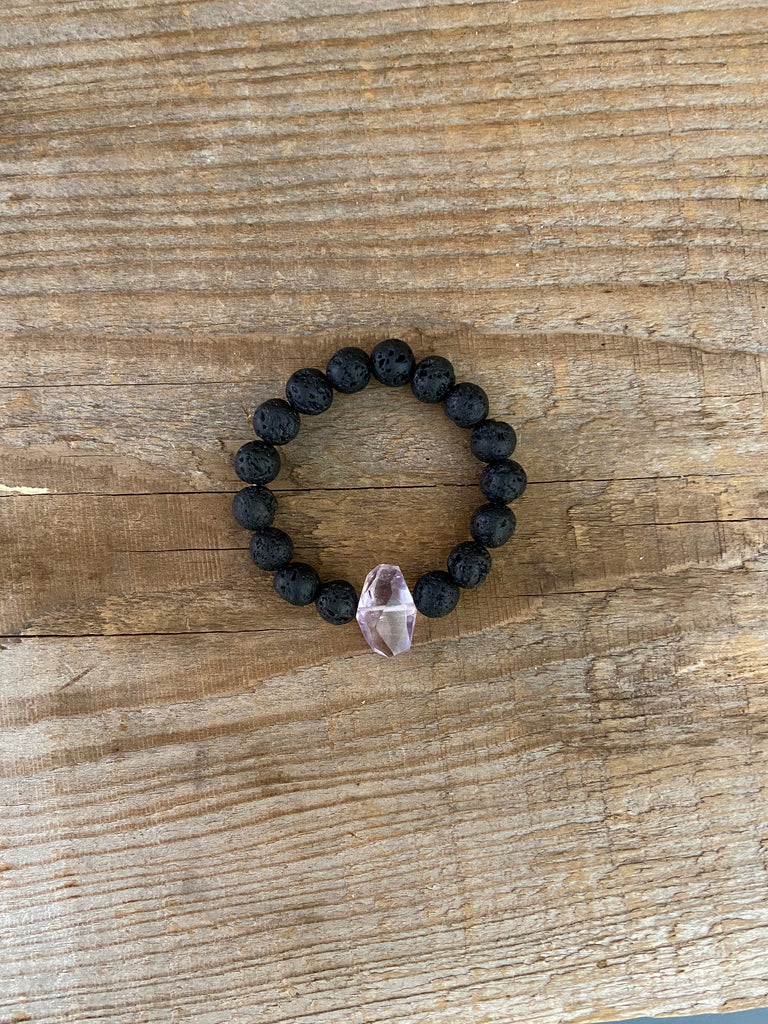 $32.00
$0.00
AMETHYST ~ LAVA ROCK BRACELET
On days when you need a little extra grounding and spiritual upliftment this beautiful Lava Rock/Amethyst Bracelet will do the job. You can add your favorite Essential Oils or Essential Oil Blends to the Lava Rock Beads and further enhance the energetic qualities of your bracelet. Made with 10mm Lava Rock Beads and AAA Faceted Amethyst.
Spiritual Upliftment~Earthing~Inspiration
***The average female wrist is 7 - 7.5 inches. This is a stretch bracelets which should fit most average wrists.

***Please note: Stones and crystals naturally vary in color & shape. This photograph is representational of the one you will receive.