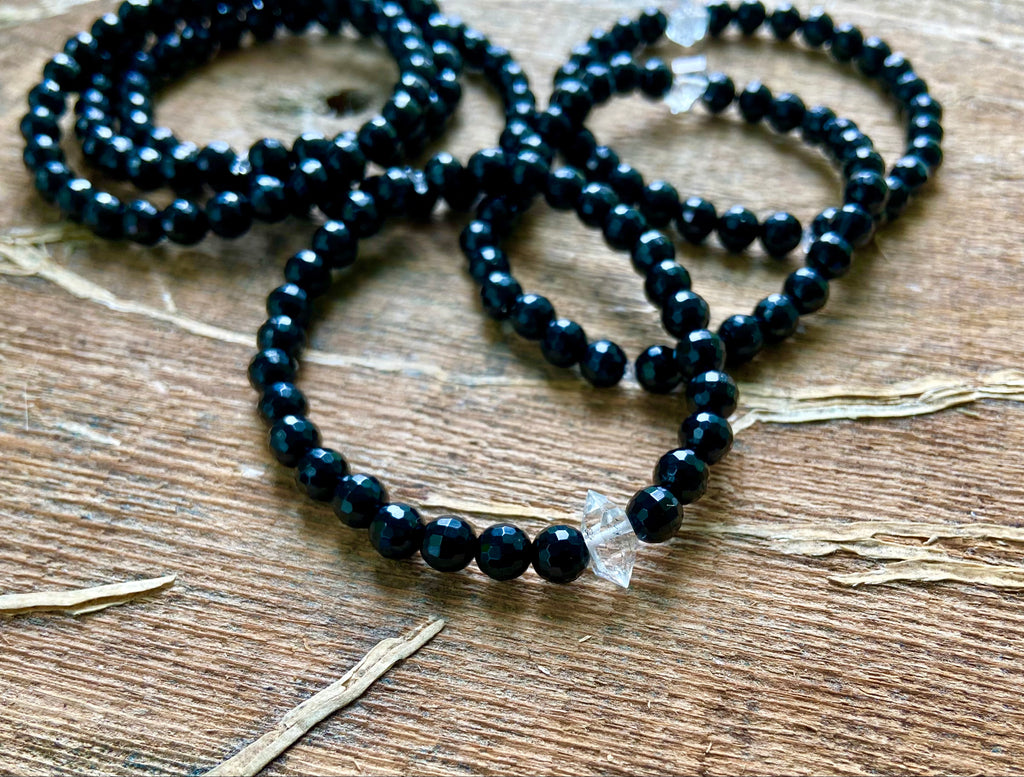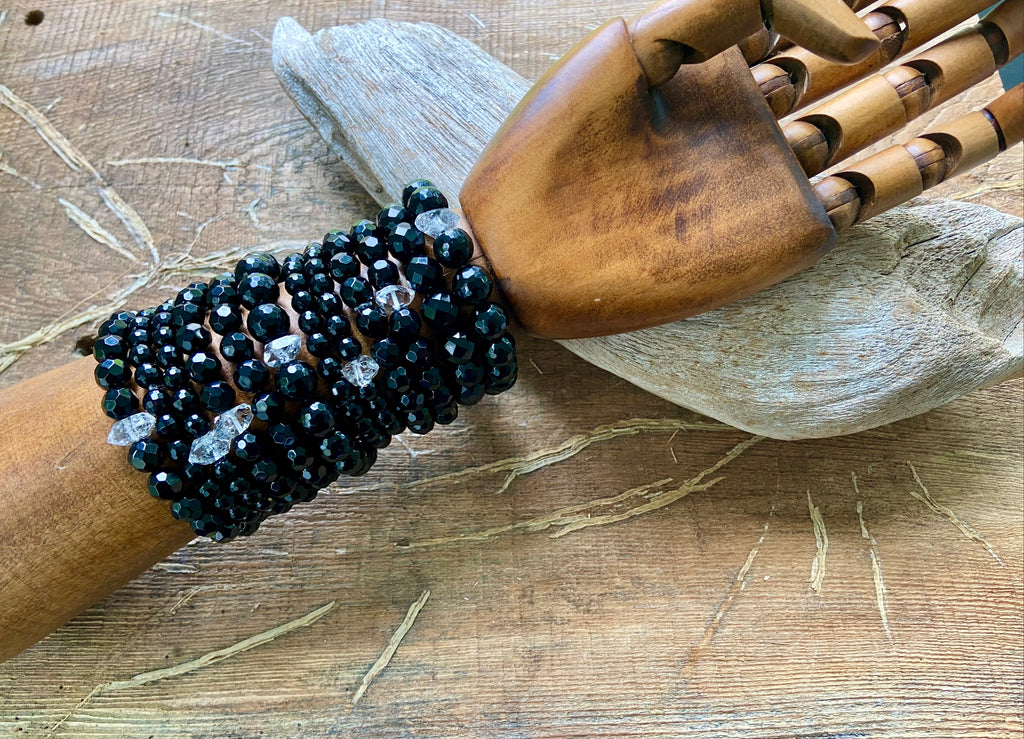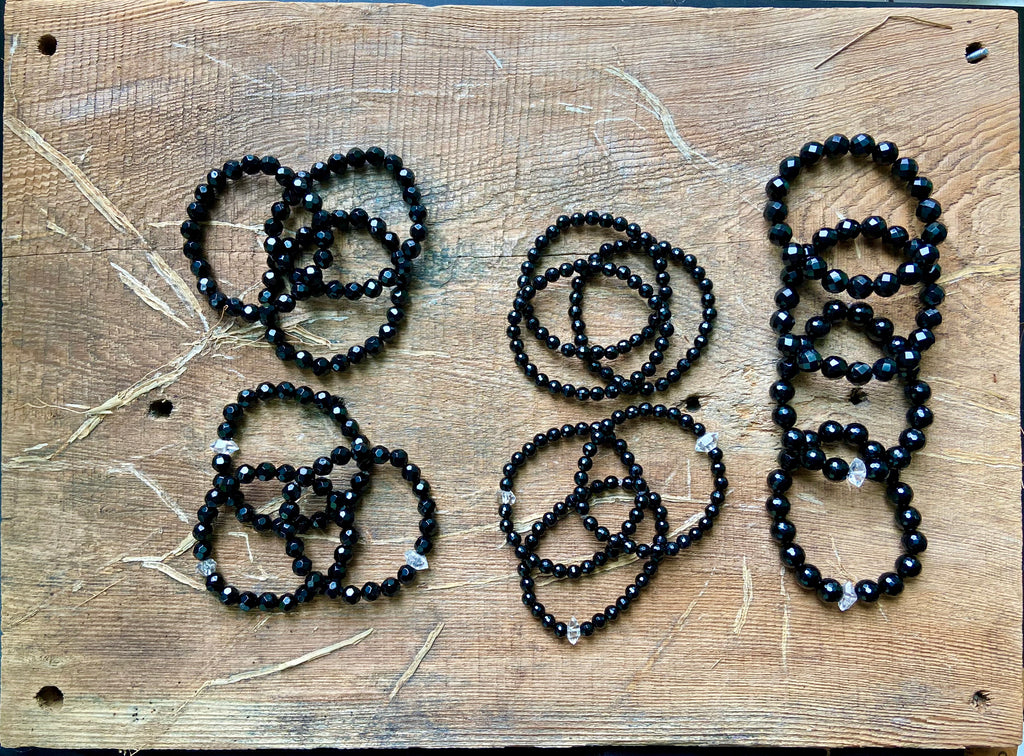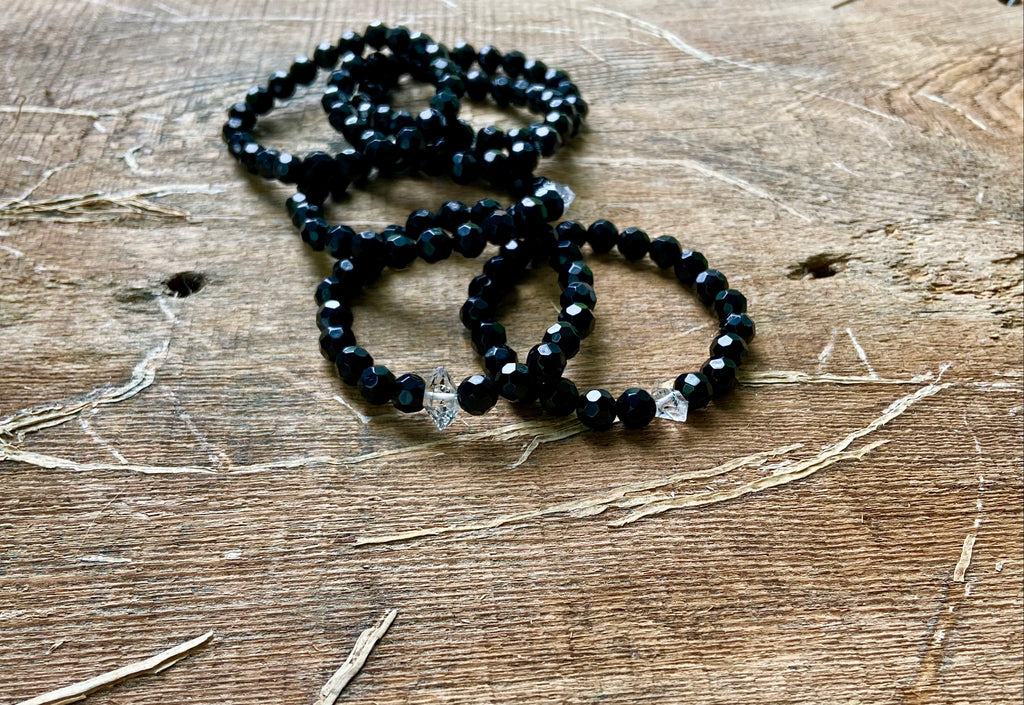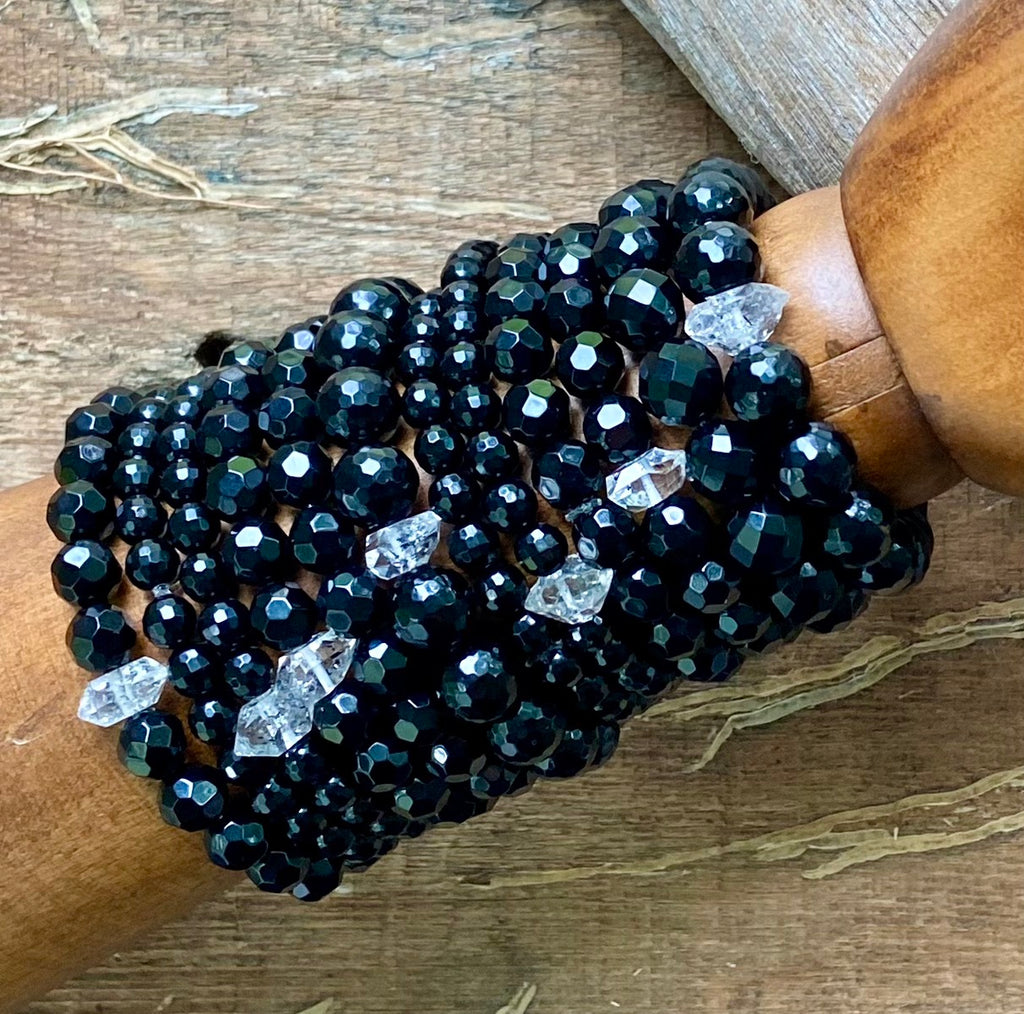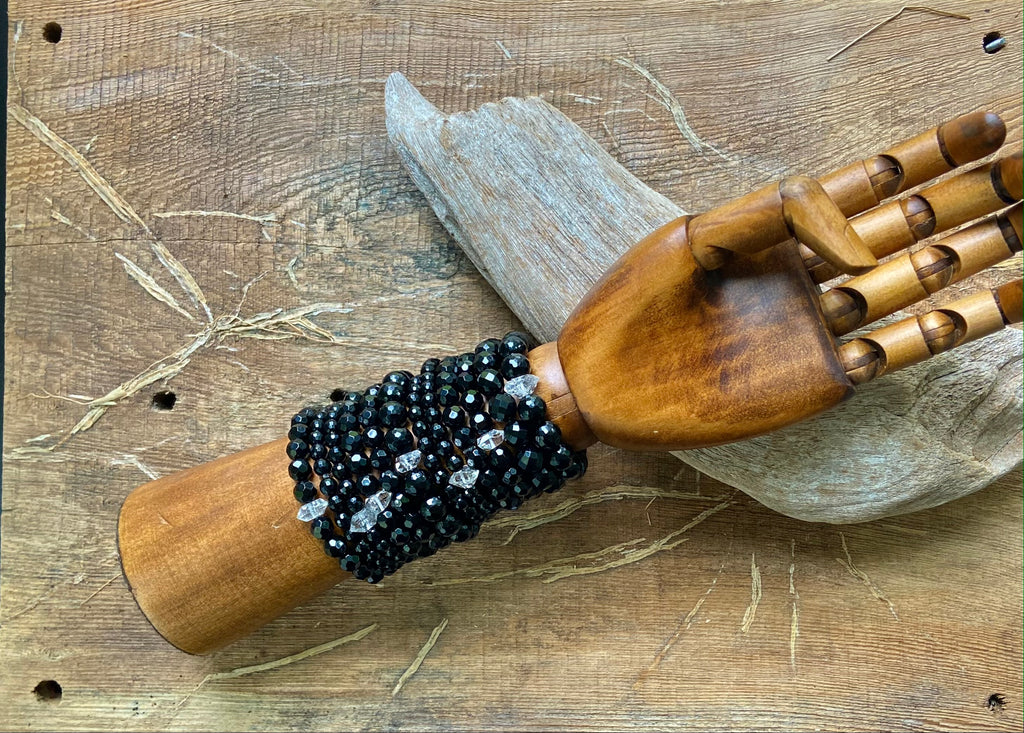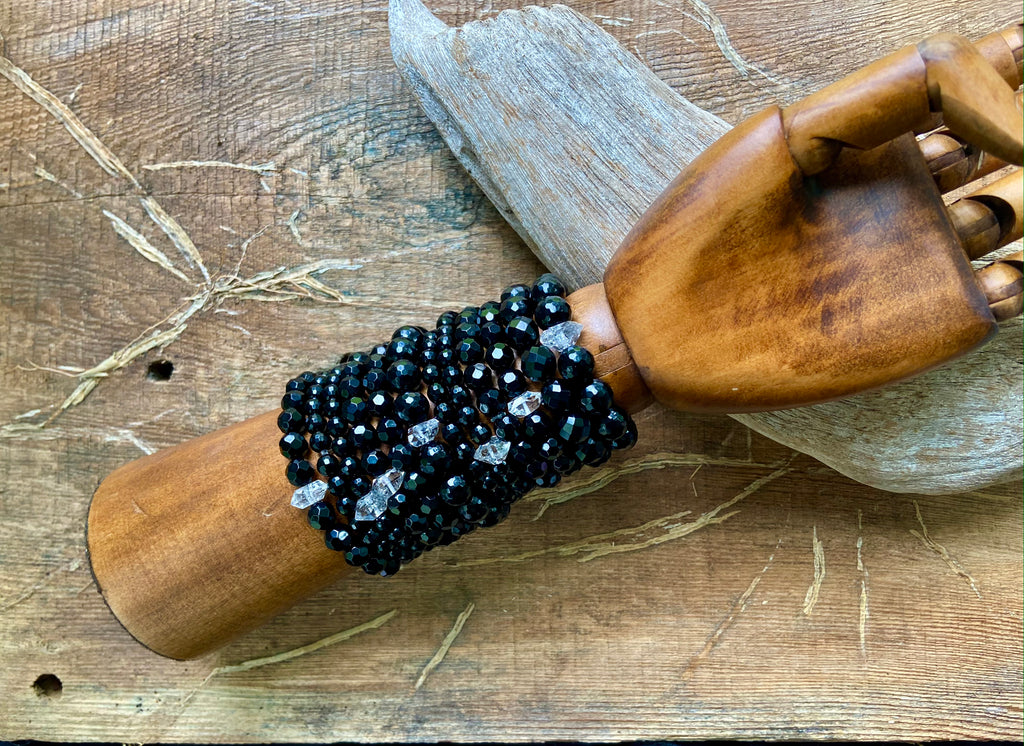 $39.00
$0.00
BLACK ONYX BRACELETS
DONE PROCRASTINATING !
One of my personal absolute favorites! The exquisite, high grade diamond cut black onyx beads contained in this stunning bracelet encourage Self Mastery, Focus, Attention and Willpower. Also a great piece to wear into conflict situations in which you require a cool head and calm demeanor. The added Anthraxolite Herkimer Quartz Diamond energizes the emotional and mental body. The  gemstones in this bracelet  support
~shifting patterns of procrastination and indecisiveness 

~bringing tasks to completion
~high efficiency
This is a stretch bracelets which should fit most average wrists. Available  in 6mm, 8mm and 10mm diameter beads.  Please choose either plain or with Herkimer Quartz Diamond before checkout!
All pieces are designed, handcrafted and Reiki charged with Intention and Purpose by Doro.
INTUITIVE JEWELRY ~ INSPIRING YOU!