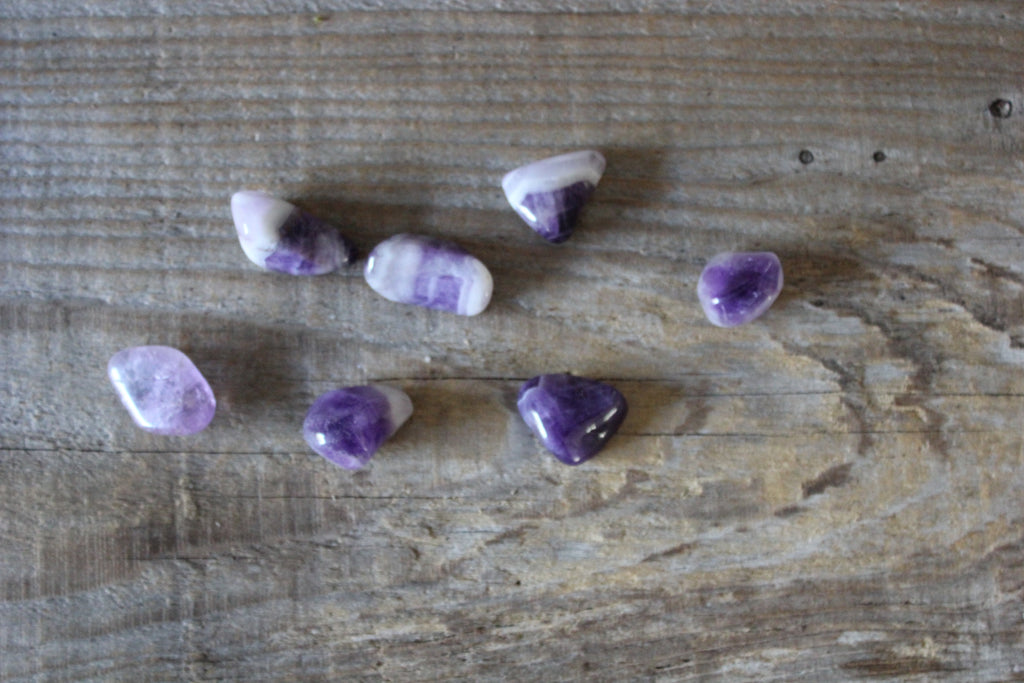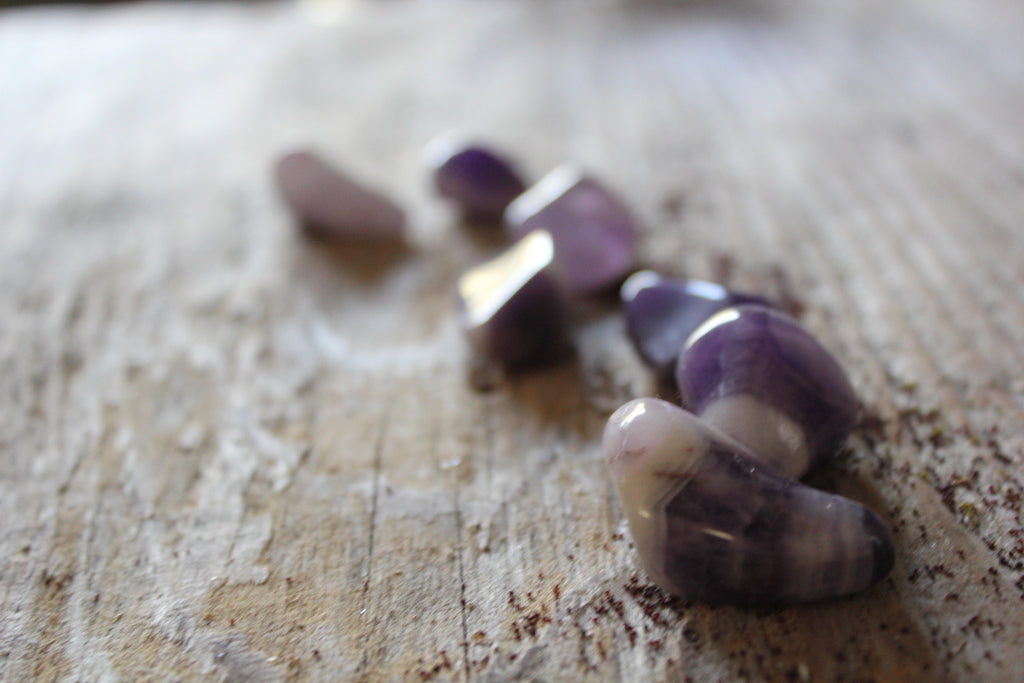 $5.00
$0.00
Chevron Amethyst Specimens
Amethyst is a variety of quartz, deriving its color from gamma irradiation and small amounts of iron. It varies in color from white to a broad spectrum of purple. The majority of the world's supply of amethyst derives from South America. Chevron Amethyst is distinct for its opaque white contrasting with the gorgeous violet and purple hues.

Opening the Etheric, Crown, and Third Eye chakras, Chevron Amethyst can be thought of as a super-charged Amethyst with a strong connection to our higher chakras and deep connection to our psyche and inner world, users who meditate with Chevron Amethyst can find themselves with vivid lucid dreams and a stronger proclivity for manifesting.

Your specimen will look similar, though not exact, to the pictured specimens.