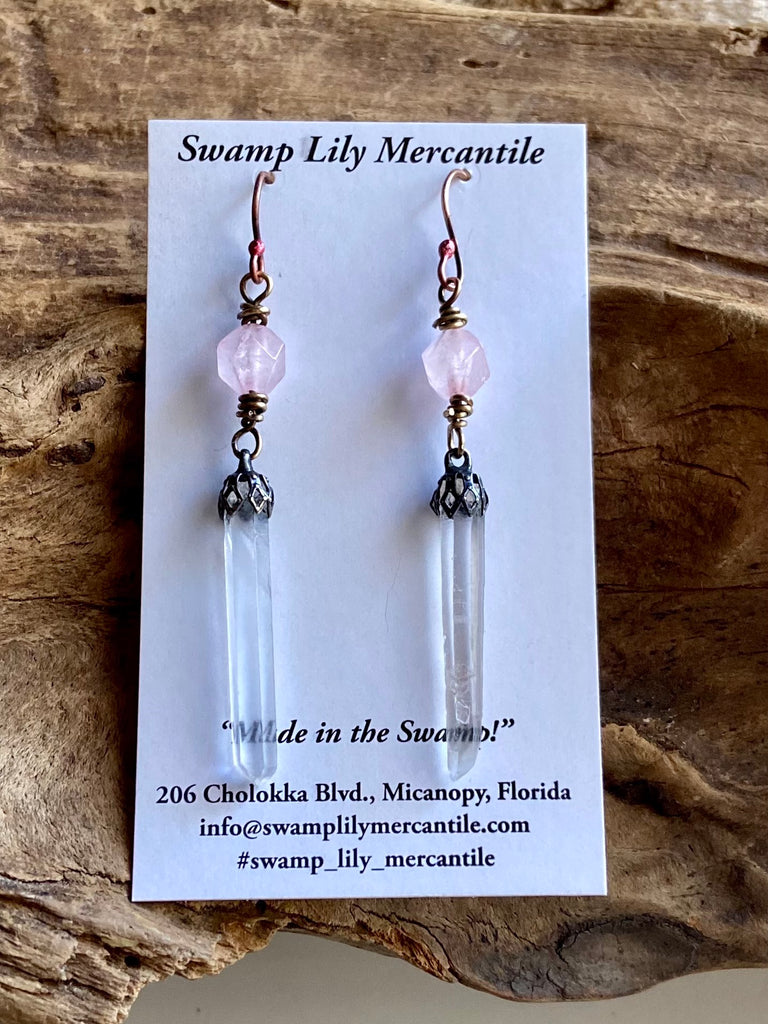 $68.00
$0.00
CLEAR LEMURIAN QUARTZ EARRINGS
YOUR HEART NEEDS YOU! The strength of Clear Lemurian Seed Quartz combined with the nurturing quality of Rose Quartz support the energy of Self Love and Appreciation. Mixed metals of sterling Silver, Copper and Brass enhance energetic flow and complete this gorgeous pair! 
~Self Love
~Nurturing
~releasing Guilt and Shame  
All pieces are designed and handcrafted with Intention and Purpose by Dorothea. JEWELRY ~ INSPIRING YOU!