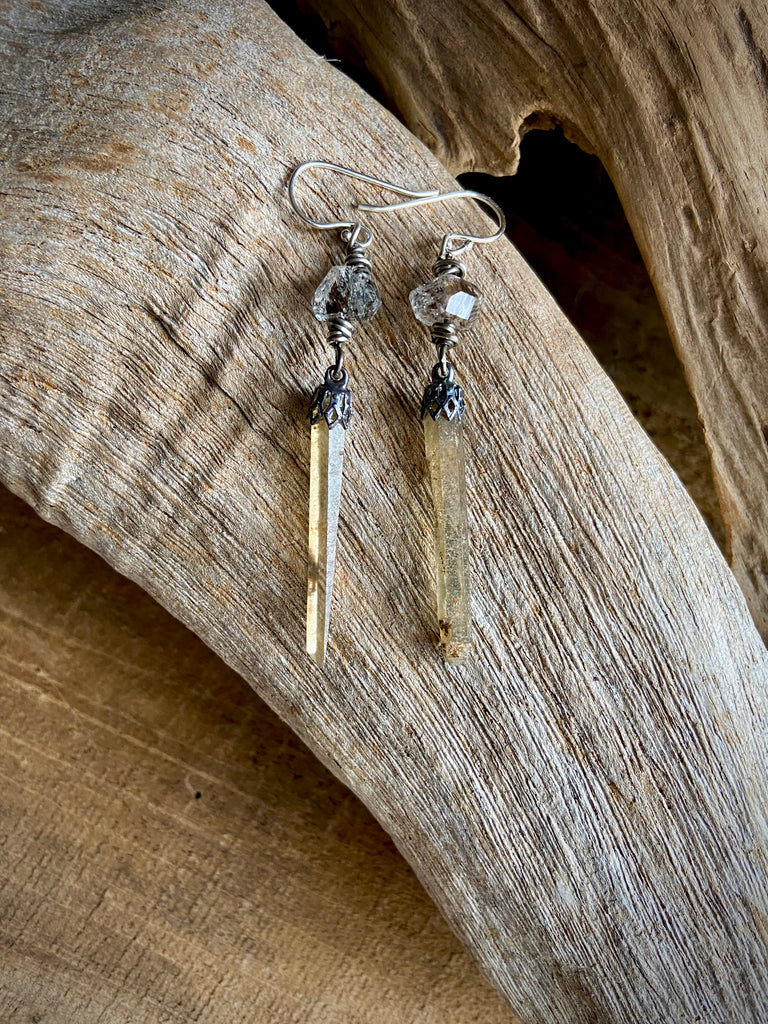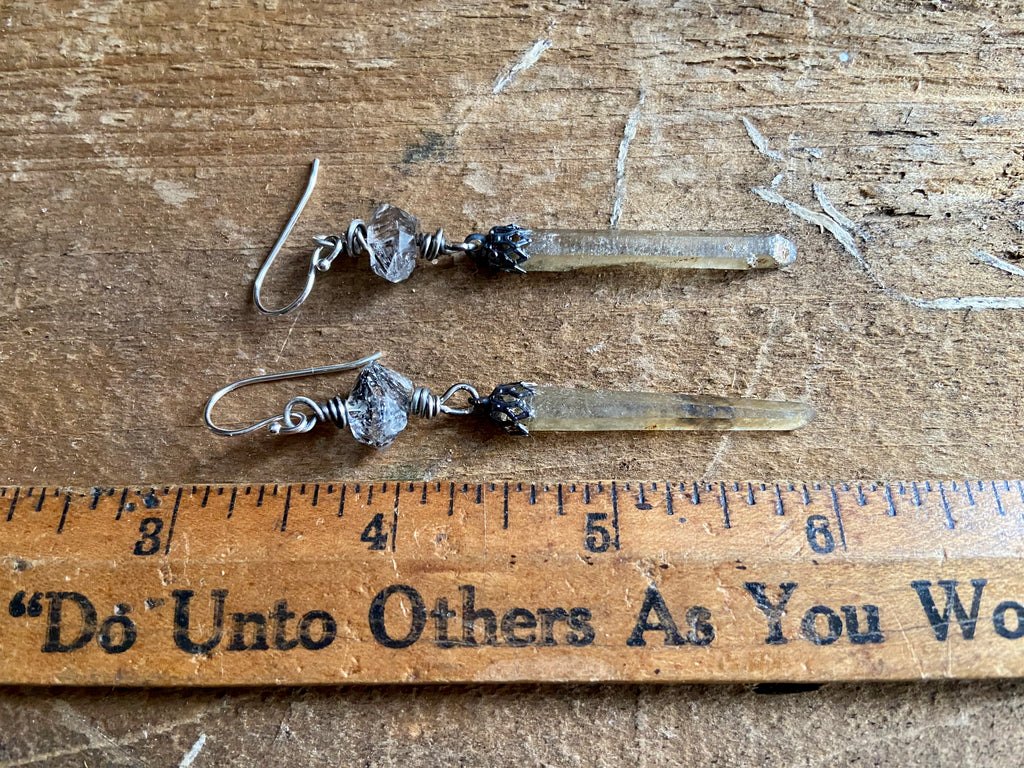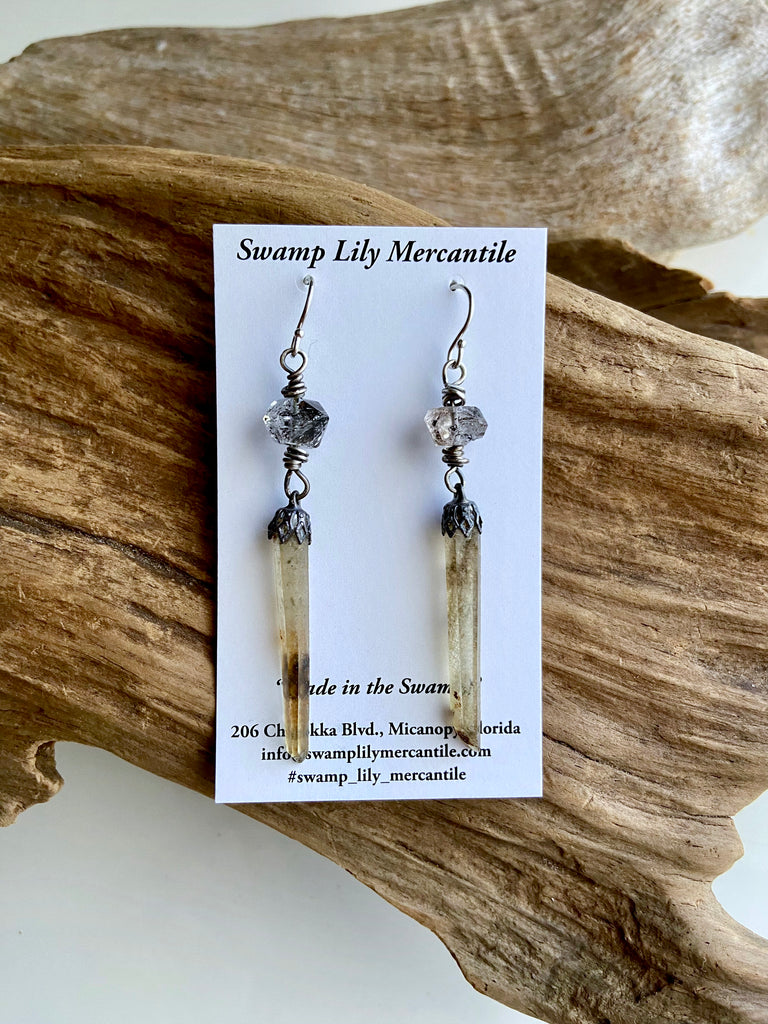 $68.00
$0.00
GOLDEN TIBETAN QUARTZ EARRINGS
A special pair of rare, protective Golden Tibetan Quartz Point Earrings paired with grounding Herkimer Diamond Quartz containing Anthraxolite (Carbon Inclusions) designed to radiate stability, security, protection and grounding.
Wrapped in Sterling Silver Wire, this stunning pair of Earrings promotes
~protection, strength
 ~absorbing negative energy
~stability, security, grounding
All pieces are designed and handcrafted with Intention and Purpose by Doro. 
INTUITIVE JEWELRY ~ INSPIRING YOU!