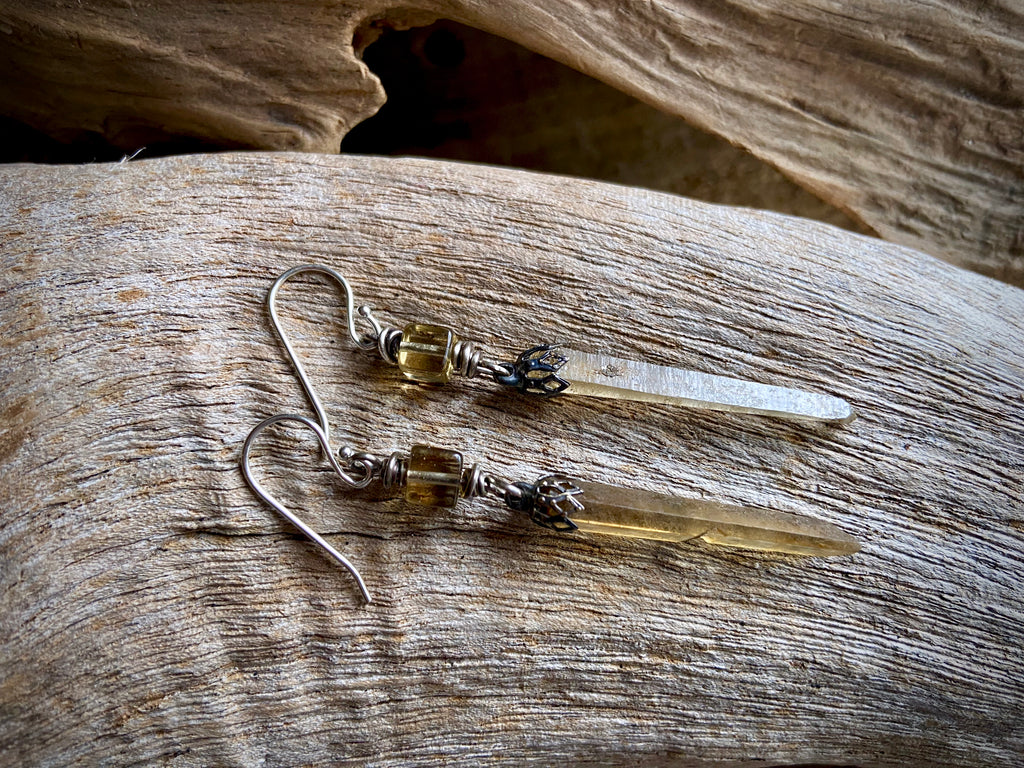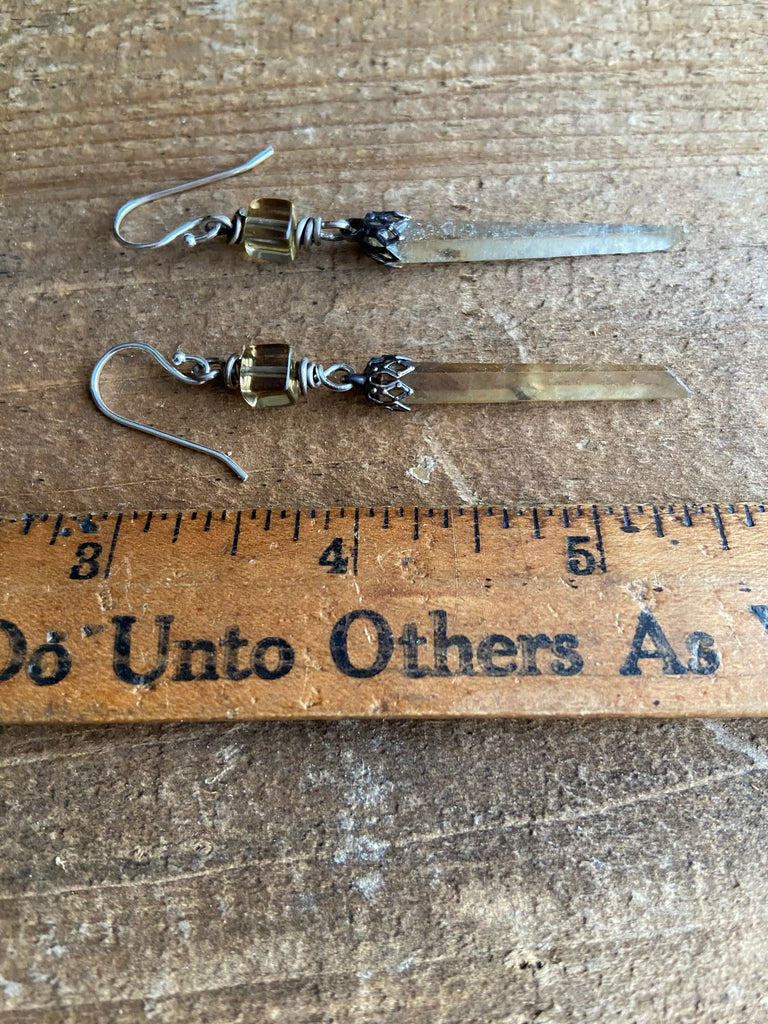 $68.00
$0.00
GOLDEN TIBETAN QUARTZ EARRINGS
ENERGIZED AND GROUNDED
A special pair of rare, protective, raw Golden Tibetan Quartz Point Earrings paired with energetic Citrine absorbing and transmuting negative energy while energizing and protecting your Aura. Wrapped in USA Sterling Silver Wire. 
The energy in this stunning pair of Earrings promotes
~energy and grounding
 ~absorbing negative energy
~decreasing physical and mental stress
All pieces are designed, handcrafted and Reiki charged with Intention and Purpose by Doro.
INTUITIVE JEWELRY ~ INSPIRING YOU!