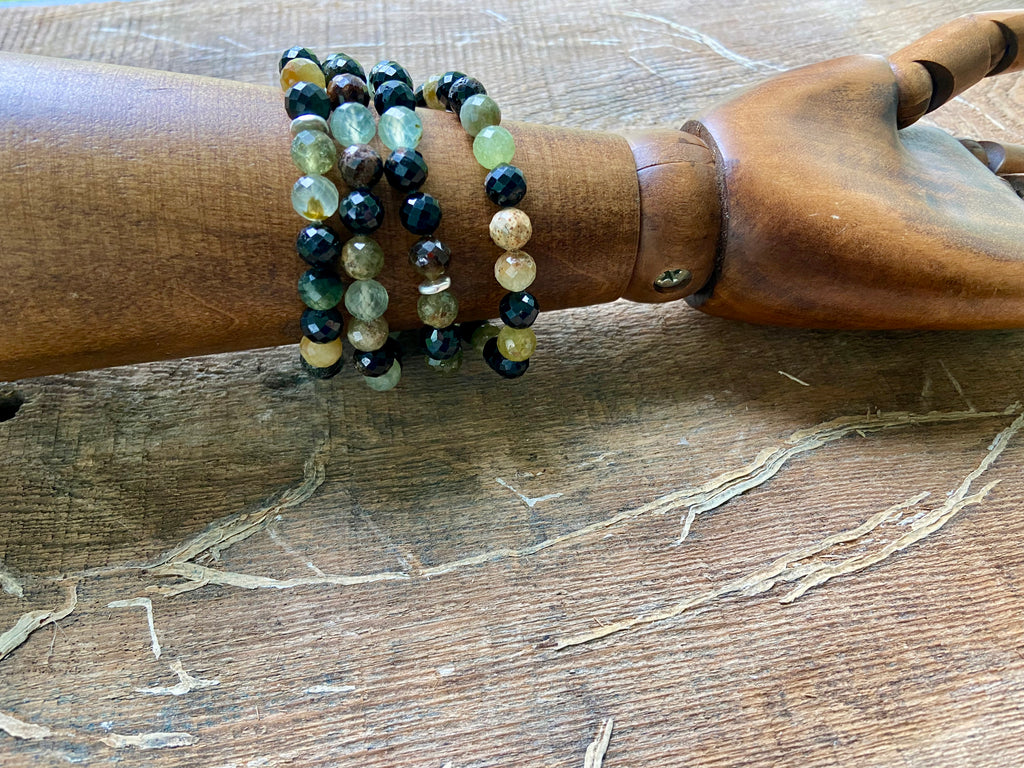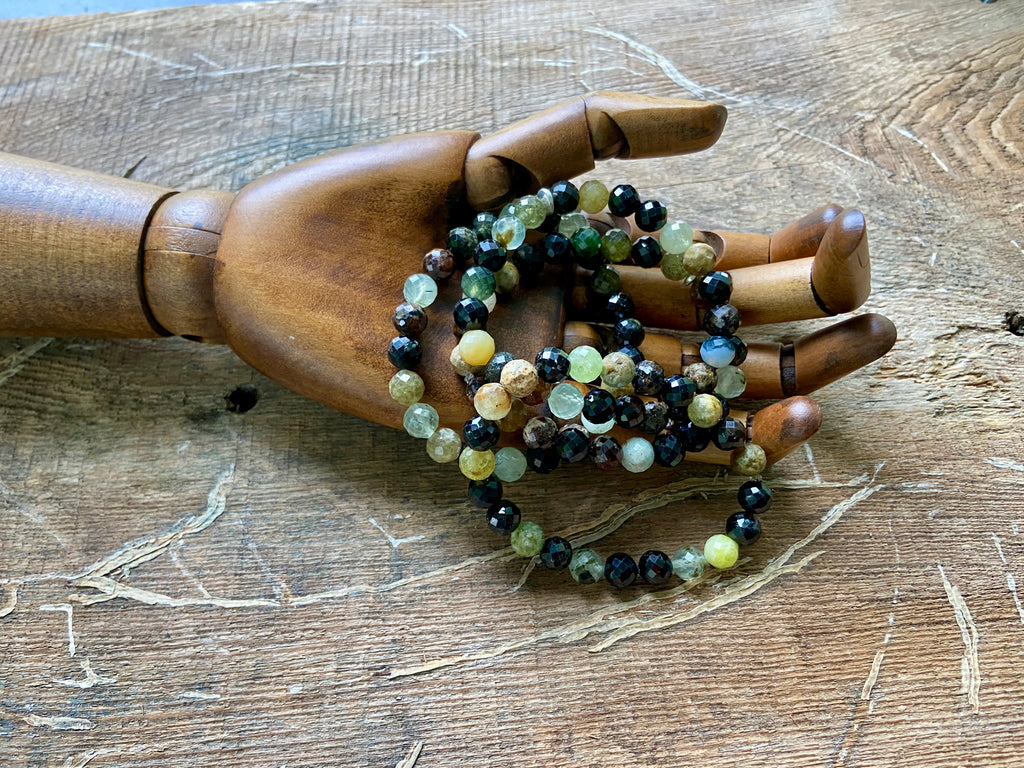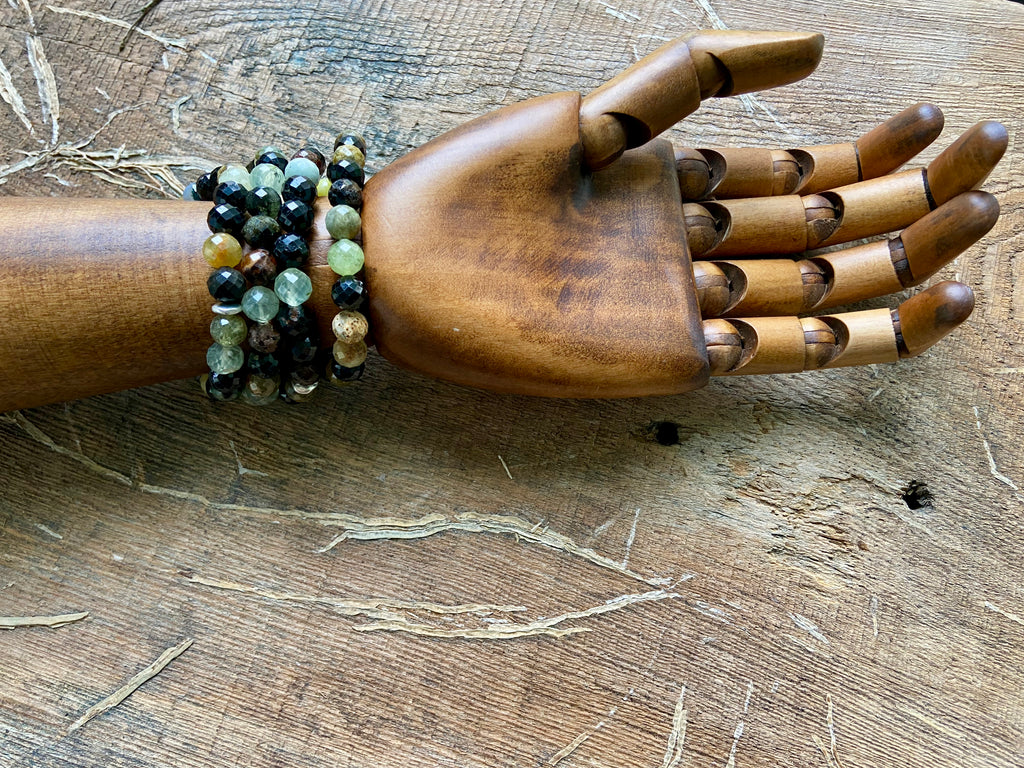 $46.00
$0.00
GREEN GARNET BRACELET
UNLOCK YOUR ABUNDANCE 

Adorn yourself with Crystal Power! Gorgeous Green Garnet is a potent prosperity stone. It motivates you to get down to business and make things happen. Green Garnet supports wealth and abundance in all its positive aspects - financial, creative, emotional, artistic and even physical health, the foundation of true wealth. 
This radiant stone supports
~overcoming scarcity and poverty consciousness
~alleviate unreasonable fears and doubts
~increasing your sense of self worth
This is a stretch bracelet, it should fit most average size wrists. Choose plain or with Silver Heishi Bead before checkout. 
Beads: 8mm Green and other colors Garnet Beads, micro faceted. 
All pieces are handcrafted, cleared and Reiki charged with Intention and Purpose by Dorothea.

INTUITIVE JEWELRY ~ INSPIRING YOU!