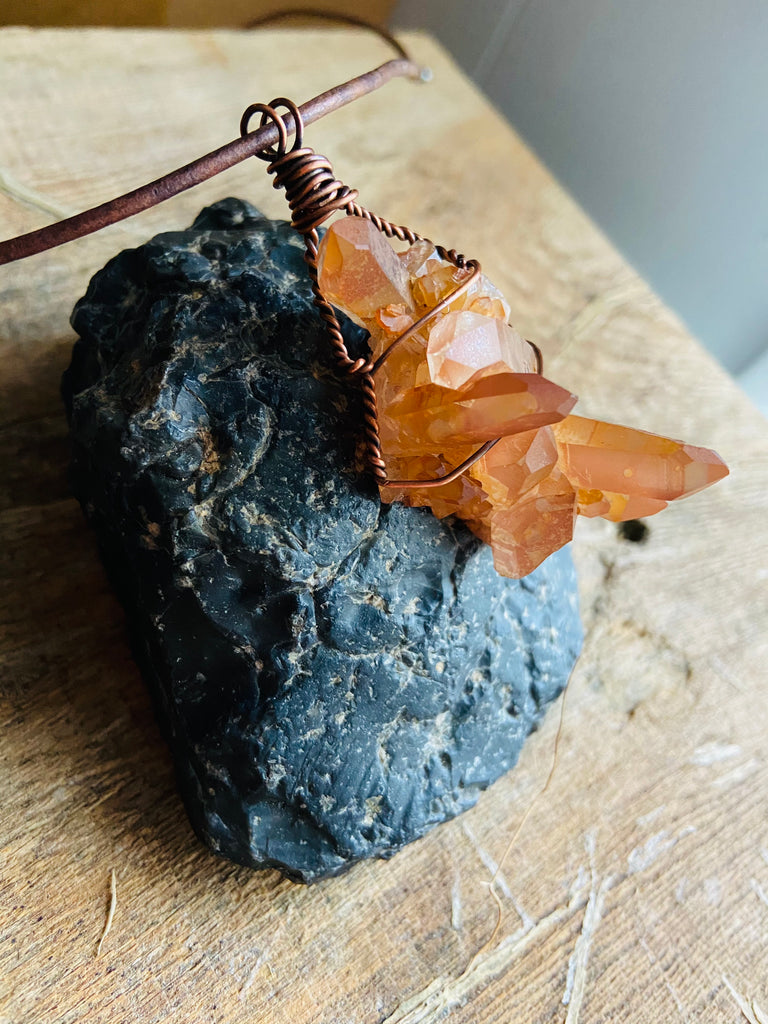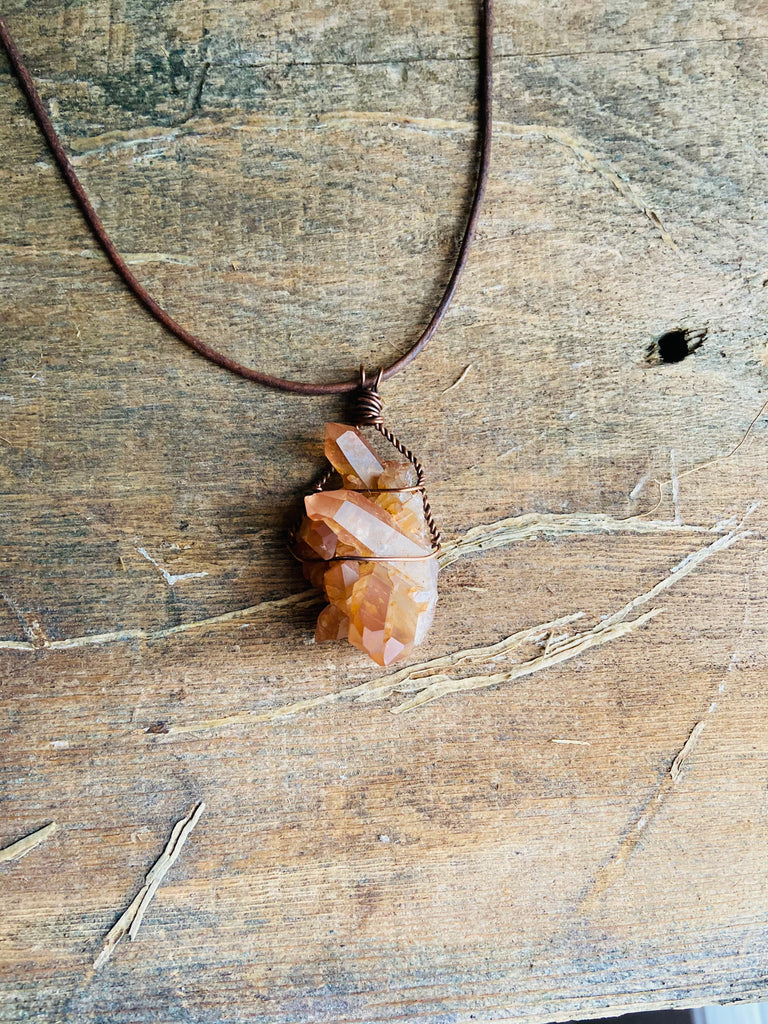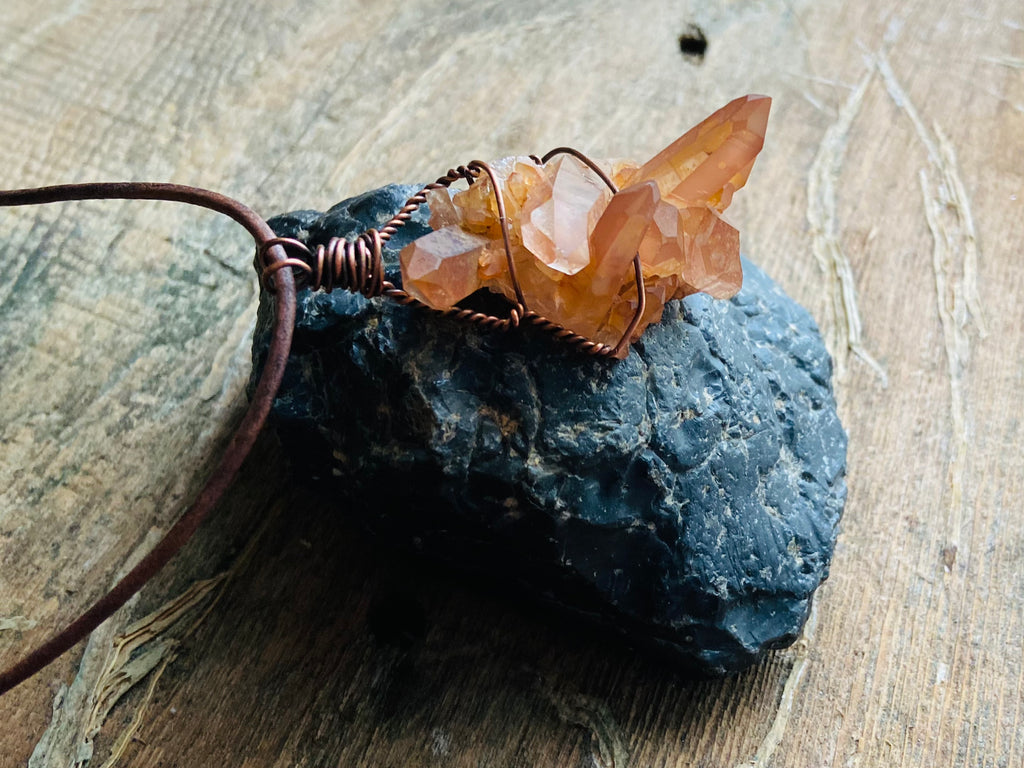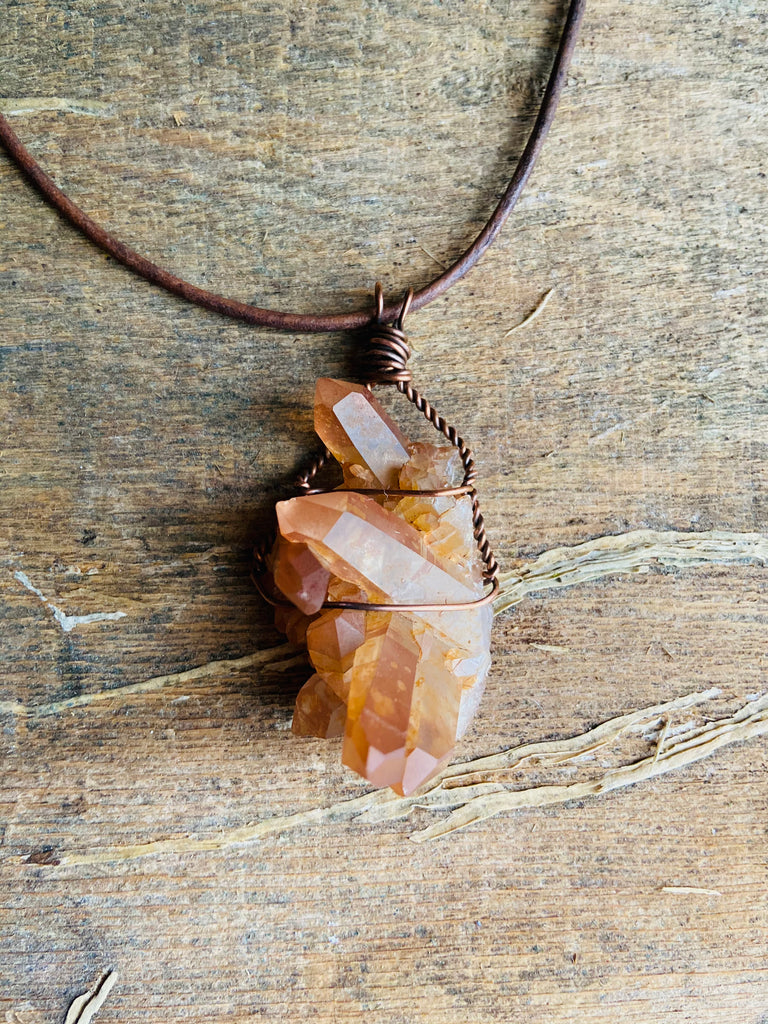 $63.00
$0.00
Fire Quartz Cluster Necklace
Adorn your body with sexy crystal power! A gorgeous, spicy specimen of raw, natural FIRE QUARTZ CLUSTER minimalistically wire-wrapped in oxidized pure Copper wire. This power piece exudes the vibration of elemental, passionate, sensual magik!  
FIRE QUARTZ is pure sexy, spicy, organic sensuality. It warms the aura with passion and the radiance of desire. Enhancing your natural sexuality, it helps in attracting a partner of the heart and brings spark into relationships gone stale.
All pieces are handcrafted with light and positive intention in my home studio in Gainesville Florida
***This Necklace is strung on adjustable, genuine leather cord allowing for a length of approximately 16 to 23 inches.