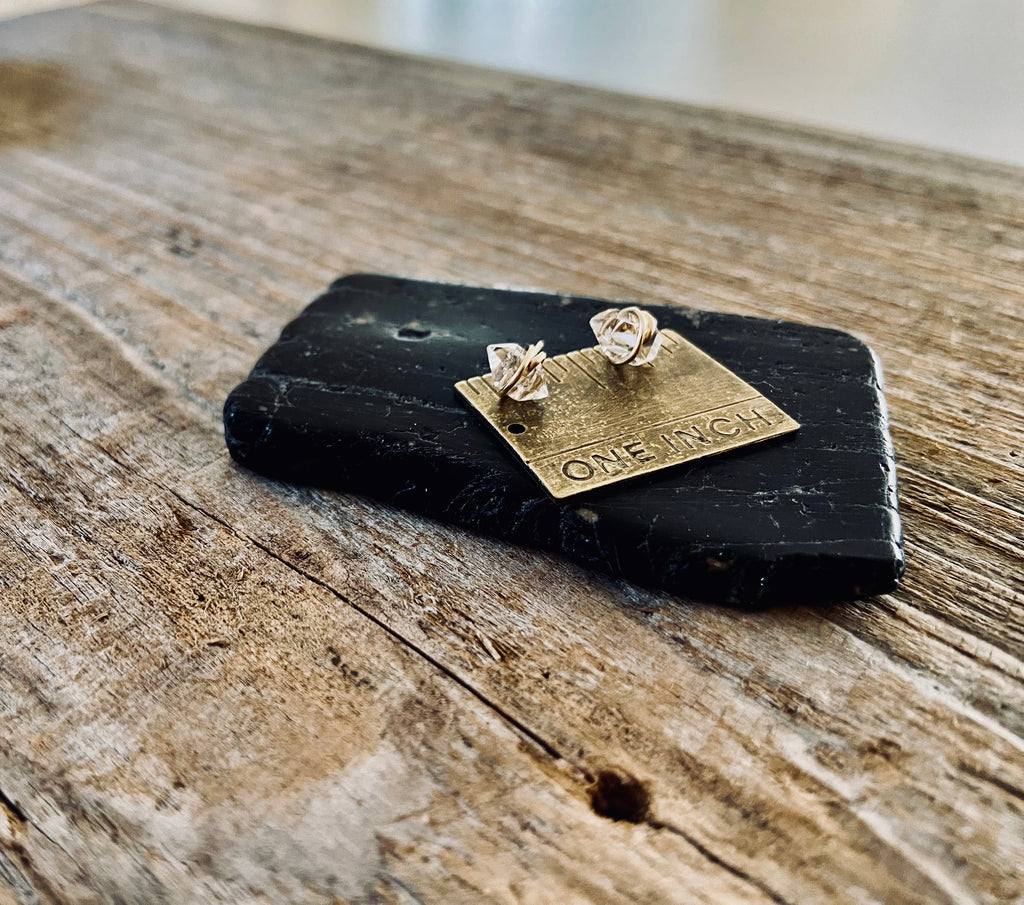 $58.00
$0.00
HERKIMER DIAMOND STUD EARRINGS GOLD
POWER WASH YOUR ENERGY!
A pair of tiny AAA grade crystal clear Herkimer Diamond Quartz studs wrapped in 14K gold filled USA sourced wire. Wear these highly energetic and exquisite beauties when you are reaching for "clearer than ever" and brush off all those unwanted vibes with Herkimer Diamonds. 
~absorbing emotional stress
~deflecting unwanted energy
~clearing negativity 
***Please note: Stones and crystals naturally vary in color & shape. This photograph is representational of the one you will receive.
All pieces are handcrafted and designed with Intention and Purpose by Dorothea.
INTUITIVE JEWELRY ~ INSPIRING YOU!