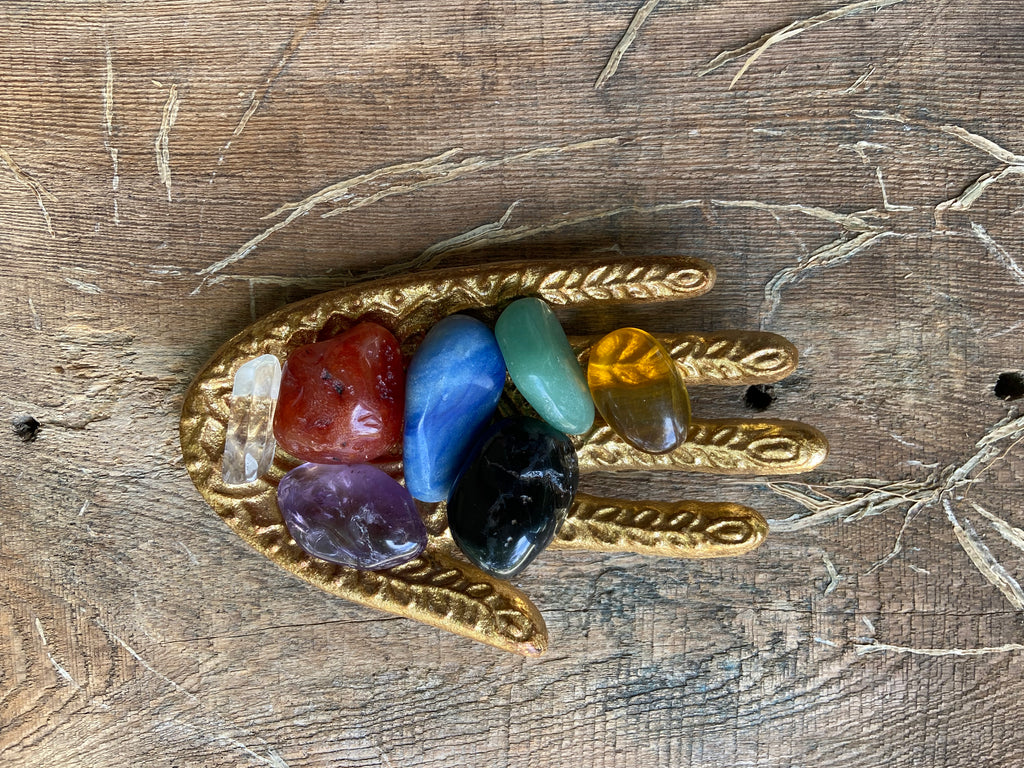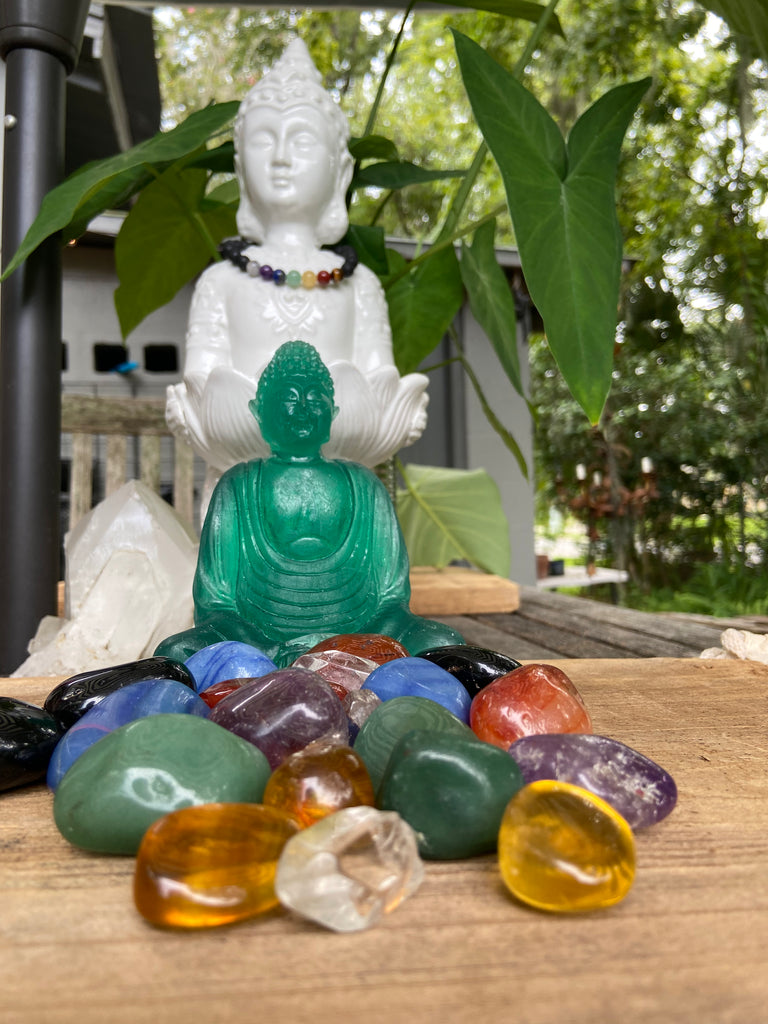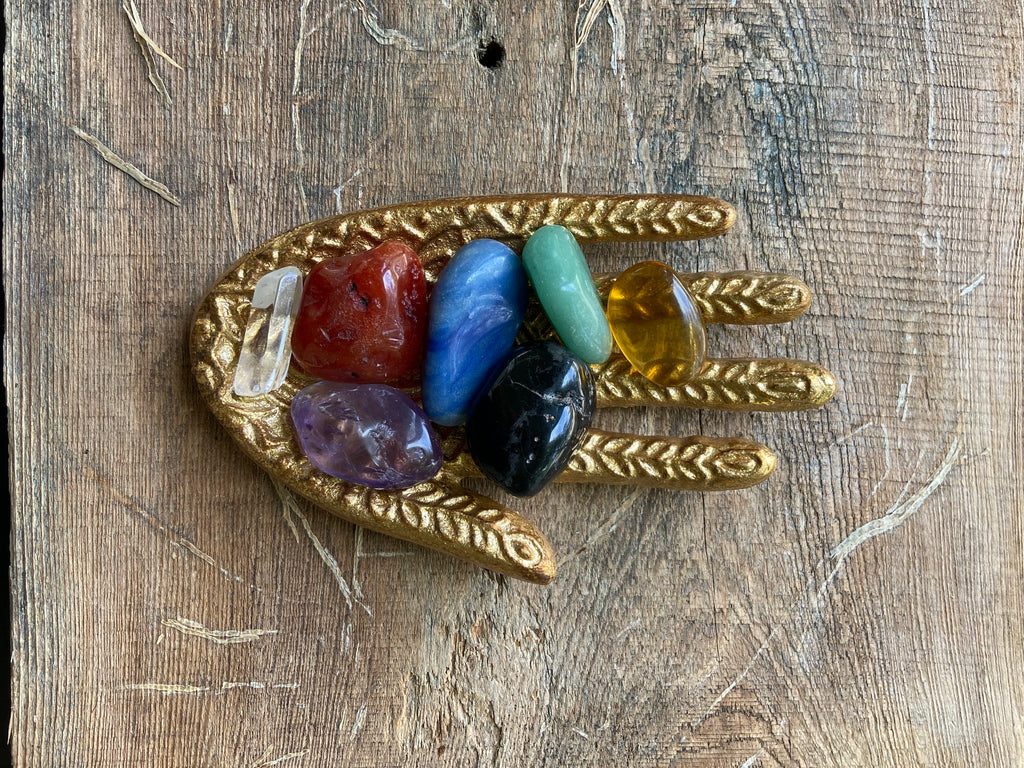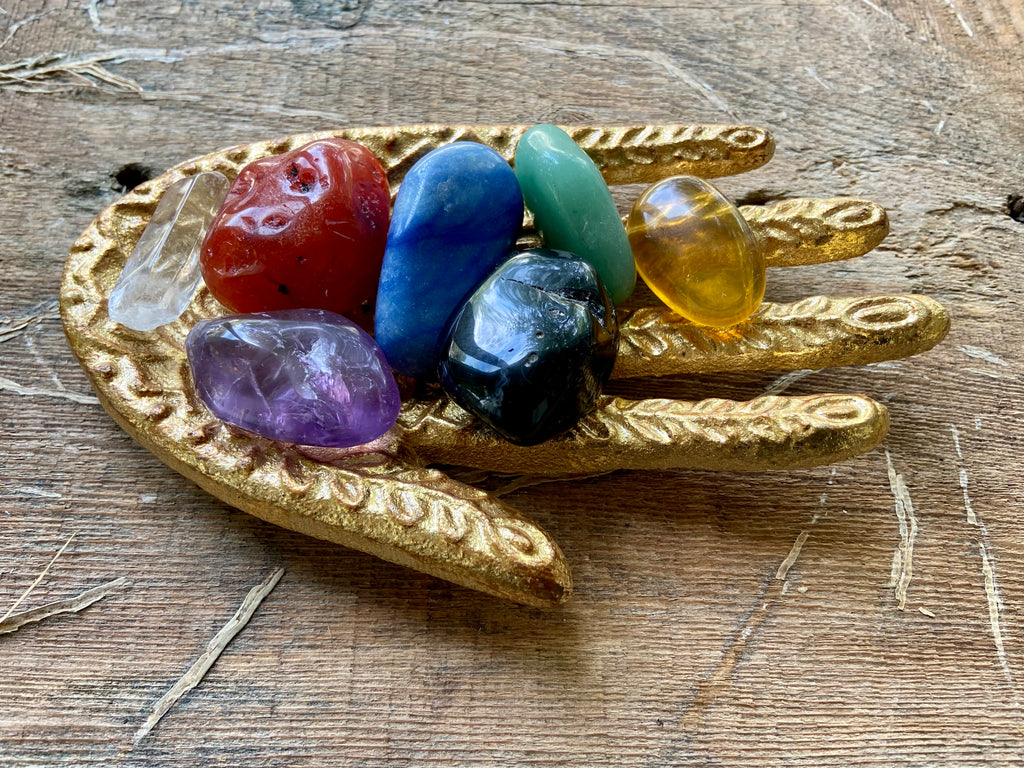 $53.50
$0.00
CHAKRA CRYSTALS HEALING SET
CHAKRA HEALING SET
A set of 7 genuine, natural stones, each corresponding to the seven chakras, energy centers. 
CROWN - Clear Crystal Quartz
THIRD EYE - Amethyst
THROAT -  Blue Quartz
HEART - Green Aventurine
SOLAR - Yellow Fluorite 
SACRAL - Carnelian
ROOT - Black Onyx
These crystals can be used singular or as a set in meditation and spiritual practice. Place stones on the body for chakra clearing and alignment. Choose a stone intuitively in the morning and create an intention for the day. Carry the crystal with you to hold the energy of your intention as well as a reminder to stay aware of your energy. Comes with a pouch for storage and travel. All Crystals are cleared and charged with Reiki & Light by Dorothea.
See SELENITE BAR